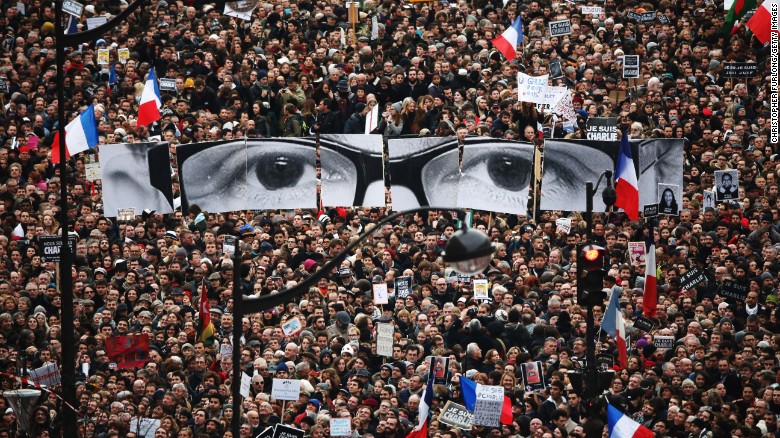 The holidays are around the corner and 2015 is winding down. Welcome back to a Lazy Sundays, a year in review edition.
Charlie Hebdo Attack: Three days of terror 
2015 started off on a sour and tragic note with the terrorist attacks on satirical magazine, Charlie Hebdo, bringing bloodshed and violence to Paris. Sadly, it was just the first of many terrorist attacks this year. (via BBC)
The death of 25 year old Freddie Gray by the hands of Baltimore police exacerbated palpable racial tensions, culminating in protests and more violence. Sadly… it was just the first of many violent police clashes this year… (via MTV News)
Black or White? Woman's Story Stirs Up a Furor
A really bizarre story. Rachel Dolezal, president of her local NAACP chapter, identifies herself as a black woman and claimed for many years that she is part black. It turns out this was all a lie! This was not the first of many this year. (via New York Times)
Surreal and incredible. One of the best sports stories of the young NBA season, as the Warriors chased and surpassed the best start in NBA history, but ultimately falling short of the '72 Lakers the most consecutive wins record. But no matter, it was a fun and historic ride. (via ESPN)
This year we're seeing a different Drake — this is Drake in his ascendancy to the throne. From the unannounced release of his mixtape, Meek Mill beef, and the Hotline Bling memes, 2015 was a great year for him. What a time to be alive for the Toronto rapper. (via Rolling Stone).
See you in 2016!